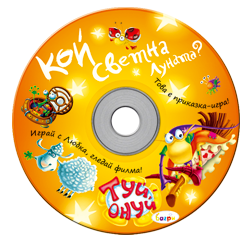 Hot milk with star honey and cinnamon!

Attached on the fridge there are two pieces of paper with recipes written on them. With the arrow from the menu buttons click on the one with the cup!
Follow the instructions!
Take the hand from the menu buttons and do the following things:
Find the coffee pot with the long handle and place it on the left outer hot plate.
(Starrla thinks that microwave ovens are not good for you – that's why she uses her regular stove for cooking everything!)
Try to find the round wooden hot pad with patterns on it and put it on the table.
Look for the milk cup and drag it too onto the table.
Now open the fridge and take out the box of milk.
Pour some milk in the coffee pot.
Switch on the hot plate from the button beneath.
When the milk starts to boil, take the green oven mitt (to keep yourself from burning), grab the pot handle with it, put it on the hot pad and it will pour the milk in the cup. Don't forget to switch off the hot plate!
Find the honey jar and place it on the table. Click on the lid to open it.
Look for the small teaspoon and take it!
Scoop some honey with it – it will empty itself in the milk and start to stir (some cutlery know what they're doing...)
You have now to find the cinnamon. Take it and sprinkle some of it in the cup.
Well, that's it! Now you know – step-by-step – how to make hot milk with honey and cinnamon and when you decide to call on a nice fairy dream, you can prepare yourself this delicious drink.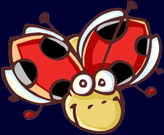 Cake Recipe

Here's what you have to do – click on the piece of paper with the cake picture on the fridge. A recipe will open. This is Starrla's cake recipe. It says how to make it but you have to provide the necessary ingredients – once again, take the hand from the menu buttons, take the products one by one and drop them on the empty space next to their names in the list.