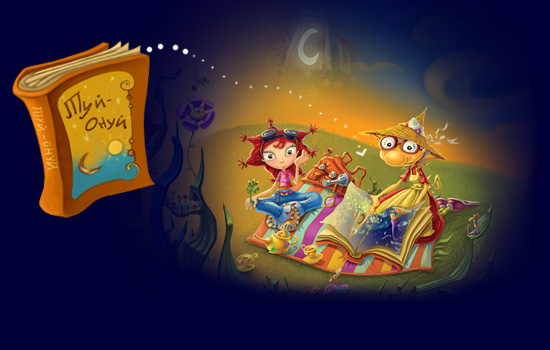 Welcome to "This and That" website!
But
what is "This and That"
anyway?
It's a fairy world that lies inside an old book and gives the answers to kids' funny questions. There are various paths leading to that interesting place and this site is one of them! It's here you can find more information about the first book of the series. It's also only here that you can find out how to finish the last level from the game in the CD that goes with the book! And if you don't feel like playing but you very much feel like cooking - here you go - just read the recipes and make yourself a stunning yummy cake or some hot milk with honey and cinnamon!
So, this is a funny place where you can check out the "This and That" series containing lots of fairy stories - and now we present the first one that is called
"Who Lit the Moon?"
.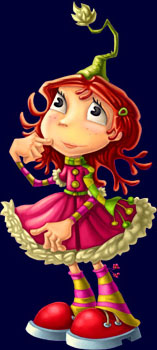 Hi, I'm Thelma More and I ask all sorts of questions all the time...

I'm Thelma's granny and I'm so lucky to have this old book! It holds the answers to all kids' funny questions about This and That.